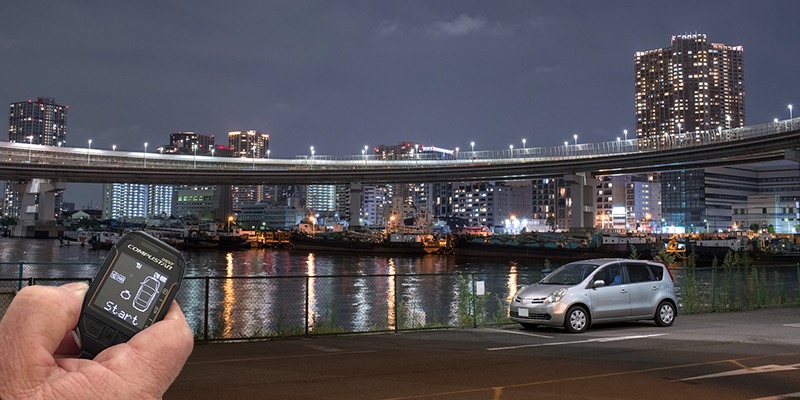 At California Car Sound and Tint in Campbell, California, we have been installing remote car starters since 1990. Keeping your car cool in the summer and warm in the winter aren't the only features today's customers are looking for – remote starter range has also become very important.
First Time Owning a Remote Starter
You might be reading about inexpensive remote starters that have 500 feet of range and you think, "That's perfect. I park my car in front of my house – it's no more than 100 feet away." What about when you're at Costco or a sporting event? Consider everywhere you visit in a week from the grocery store, work or office, church and school. Where in your everyday life do you want to ensure you have a warm car in the winter and a cool car in the summer?
Is All Range Created Equal?
When a remote starter advertises 1,000 feet of range, it means that when the vehicle is in an open field and in full line of sight, you get 1,000 feet. In real life, this is impractical. When we are in downtown Campbell, your vehicle might be two blocks over from you. Your vehicle might be only 1,000 feet away, but there are two dozen buildings in the way. This will drastically affect range in this real-world example.
What Affects Remote Starter Range?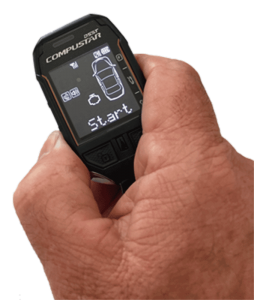 Range can be affected by many factors, including buildings, building construction, geography (hills, etc.), overhead power lines, military bases and cellular towers. All of these examples affect remote starter range. Although you might encounter these every day, there might be certain places in your daily life where the range of your remote starter will be severely affected. A real-world example in our area: Sportsplex in Willow Point Park is a large metal building, with parking lots spread out over a large area. If you add a few hundred cars in the parking lot, there are multiple sources of possible interference. We really recommend you consider this example when making your remote starter purchase.
How Much Range is Too Much?
If you are looking for reliability in every situation when using your remote starter, this isn't an area where we would suggest you try to save a few dollars. After a hard day at work or when you're simply enjoying an extra cup of coffee first thing in the morning, having more range than you need will maximize your chances of remote starting your car with every press of the button on your remote control. We offer remote starters with ranges of 1,000 feet, 2,500 feet and over a mile, and we now offer units that operate on your local cellular network.
If you're in the Campbell Area, come into California Car Sound and Tint and get a demonstration of the latest remote starter technology. Our professional sales staff can advise you of the real-world application in the Campbell area that other customers have already experienced in our area. If you are unable to come into our East Sunnyoaks location, simply click our contact us button located in the top right-hand corner of our website, and one of our remote car starter professionals will reach out to you and answer any of your questions.