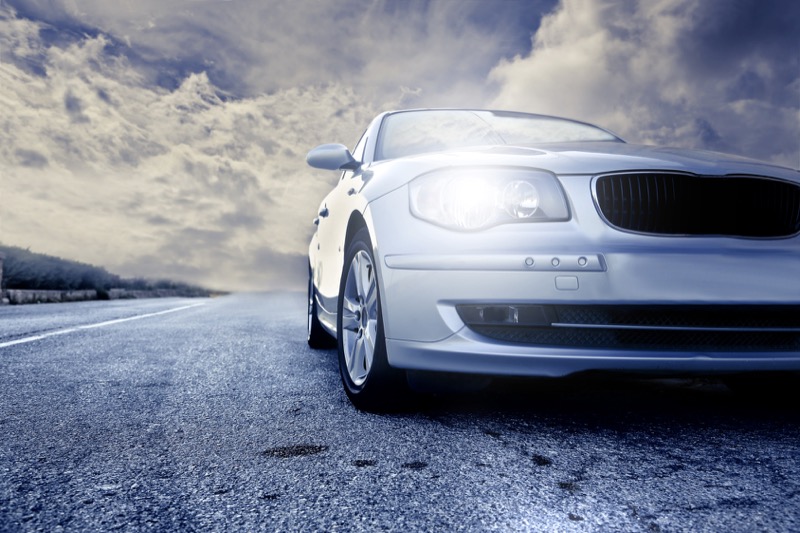 If you're shopping for lighting upgrades for your car, truck or SUV, drop by California Car Sounds and Tint in Campbell and talk to a member of our team. We specialize in bulb upgrades for both projector- and reflector-style OEM light assemblies, replacement light assemblies that add accent lighting, high-quality light bars and cubes, and lighting for work sites, camping, racing or special events.
Headlight Bulb Upgrades
If your vehicle came with incandescent halogen bulbs, upgrading to high-output LED lighting can make a world of difference in your ability to see long distances at night. Our LED bulbs are available in popular applications like 9005, 9006, H1, H3, H8, H10, H11 and many more. These direct-fit bulbs feature dual-LED chip arrays to mimic the light source of incandescent design and maintain proper beam pattern and cutoff. This is a critical feature in ensuring that your lighting system won't blind oncoming drivers and put you and your passengers at risk.
Each bulb features a 25-watt LED design with an integrated driver circuit that ensures stable light output, even as the alternator output voltage varies under load or at idle. These bulbs draw about half the current of a conventional halogen bulb and will ease the load on the vehicle's electrical system while ensuring your ability to see safely.
Why Upgrade Your Lighting System?
Our clients upgrade their lighting for two reasons: appearance and performance. If your vehicle came with incandescent bulbs with a yellowish hue, new LED bulbs would provide a modern and styling pure-white look that mimics OEM HID and LED solutions.
If you travel in poorly lit areas at night, then an LED headlight upgrade can provide as much as 40% more light on the road in front of you. Imagine being able to see another 100 feet down the road. You and your passengers will be safer as you can react to obstacles in your path much earlier. Our LED bulb upgrades are great for motorcycles as well.
Fog and driving light upgrades are another popular item. We can upgrade the bulbs in your lights, or add vehicle-specific lighting that bolts into factory locations.
Off-Road and Accessory Lighting
If you have a Jeep, truck, SUV, side-by-side or four-wheeler, we have LED cube lights and light bars that can make even the darkest trails easily passable once the sun sets. Our LED lights bars are available in single- and dual-row designs with a combination of flood and spotlight patterns. The 50-inch dual-row bar produces an awesome 25,920 lumens of output. We also have LED rock and accent lights, including illuminated whips for side-by-sides.
We also offer auxiliary lighting suitable for hooking up a trailer, working on construction sites or socializing with your friends at a campsite.
Custom Accent Lighting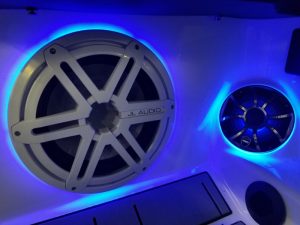 Our technicians have the tools and training to integrate custom RGB LED accent lighting into your vehicle interior. Whether you want to add lighting to the footwell and backseat area, or are interested in a custom illuminated amp rack and subwoofer enclosure, we can deliver. LED lighting for marine applications is another service we excel at. We can provide app-controlled LED illumination, and we stock speakers and subwoofers with integrated lighting to give your boat a little extra style.
Visit San Jose's Vehicle Lighting Experts
If you want to enhance your vehicle with a lighting upgrade, or are looking for replacement headlight bulbs to make driving after dark safer, drop by California Car Sounds and Tint in Campbell and talk to one of our product experts. They'll work with you to understand your needs, then suggest a solution that will deliver the performance you're after. For more information, give us a call at (408) 378-0409 or use our online contact form to send our team an e-mail.