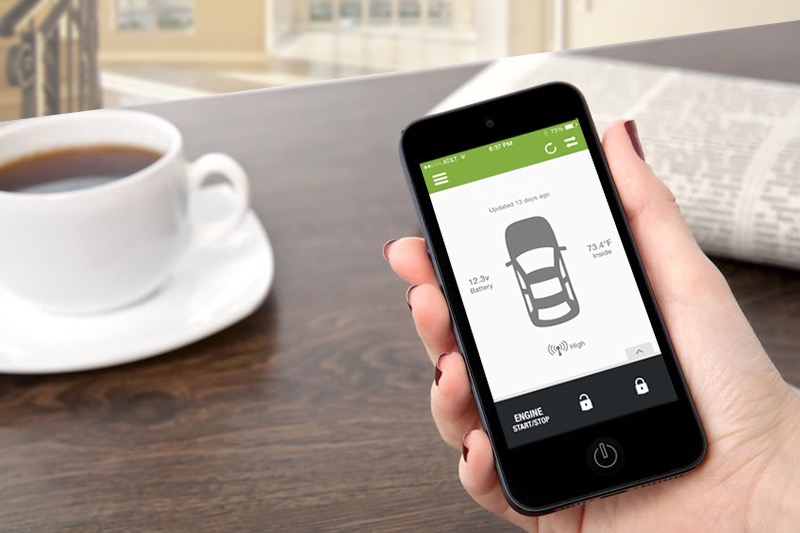 If you are in the San Jose area and are looking for the ultimate in remote starter and security system control, drop by California Car Sounds and Tint and ask about the Compustar DroneMobile system. DroneMobile works with an application on your iPhone or Android phone to send commands to your remote starter or security system. The requests from your phone use your cellular connection, so range is never an issue. Let's take a look DroneMobile in more detail.
How Does DroneMobile Work?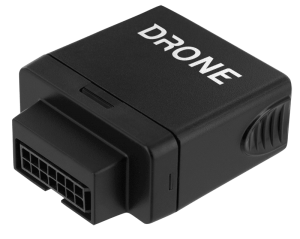 DroneMobile uses a compact cellular communication module to relay commands to and from your remote starter system. When you send a command from your phone, it travels to the DroneMobile server using your smartphone's Internet connection and is then forwarded to your vehicle over the cellular network.
Once the command has been completed, the system sends a confirmation back to your phone to let you know it's done. While it sounds complicated, the entire process takes less than 10 seconds, including the response back from the vehicle.
What Can Compustar DroneMobile Do?
The app allows you to lock, unlock and remote start your vehicle. You can also control two auxiliary outputs, pop the trunk or hatch, or activate the panic feature. The system can request battery voltage information from your vehicle and the interior temperature (with the optional FT-Temp connected to your remote starter). If you have a security system, DroneMobile will let you know if the alarm is triggered.
GPS-based Location Features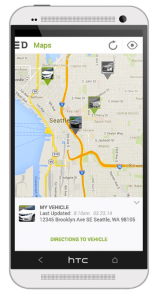 If you opt for the Premium or Business service plans, DroneMobile offers a suite of location-based features. You can look up the location of the vehicle within the app. You can set location-based alerts to let you know if the vehicle enters or exits a predetermined area. You can also set over-speed and curfew alerts to monitor driver behavior.
Convenience without Boundaries
If you are in the Campbell area, drop by California Car Sounds and Tint and ask for a demonstration of Compustar DroneMobile. We think you'll agree that it is the easiest way to control your remote starter from anywhere you have cell service. For more information, send us an e-mail using our online contact page.