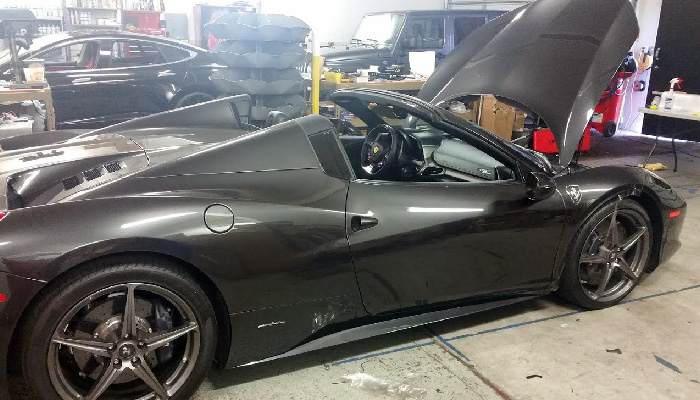 California Car Sounds in Campbell has been offering car audio repairs and diagnostics services to the Bay Area since 1990. We have the most comprehensive automotive electrical measurement and diagnostic tools outside a car dealership.
Proper Diagnosis is Key for Car Audio Repairs
First and foremost, if you have a problem with the stereo system, alarm or pretty much any mobile electronics in your vehicle, proper diagnosis is key to fixing the problem. Most shops simply want to guess at what is wrong and then start throwing parts at it. Unfortunately, two problems occur with this process. First, you end up buying new equipment that may not be the problem, and second, you may still have the same problem when you get your vehicle back.
We prefer a different tactic. Our company offers a free, 20-minute diagnostic appointment so we can figure out where the problem lies and then develop a plan to fix it. Some vehicles and some issues may need more time to diagnose, and one of our staff will be glad to discuss this with you when you schedule the appointment.
With fiber optics, etc, it is essential to have the right tools and experience in diagnosing. Once we diagnose a problem, we can set a course to repair or replace what is wrong.
Modern Electrical Systems are Complex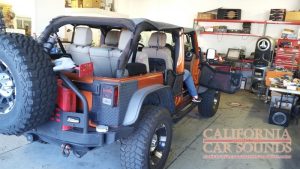 Every year, the electrical system in your vehicle gets more complex. Nowadays, most of the electronics in your vehicle are networked together using what is known as a CAN-BUS system. The idea here is that the computer in the vehicle can make more intelligent decisions when it knows what is happening in all areas. If a technician knows how to work with these advanced automotive networks properly, the job can be easier. If technicians don't know what they are doing, the results can be catastrophic.
Our team at California Car Sounds has some of the finest technicians on the West Coast, and we regularly attend ongoing education to stay current with vehicle electronics.
Skilled in Factory and Aftermarket Electronics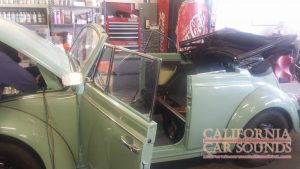 We work on factory-installed electronics in your car, truck or SUV. Do you have a speaker that makes a weird sound, or maybe no sound at all? We can help. Does your stereo not even turn on, or maybe the screen is black? We have you covered. If you had aftermarket products installed in your vehicle and are having issues, we can help there as well. Maybe your upgraded stereo doesn't have the sound you were hoping for, or your alarm keeps falsing. Chances are, we can help.
Did you have your system installed somewhere else? Not sounding like what you expected? We can help. Sometimes it's as easy correcting your speaker polarity, sometimes it can be as complicated as a complete rewire. We can look at your system and give you our recommendation.
Take the Next Step
Why live with these problems any longer? Take the next step and drive over to California Car Sounds, or simply click HERE. One of our team will schedule a diagnostic appointment and you will be one step closer to a properly working vehicle. Let us show you why year after year, more people trust their vehicles to us.