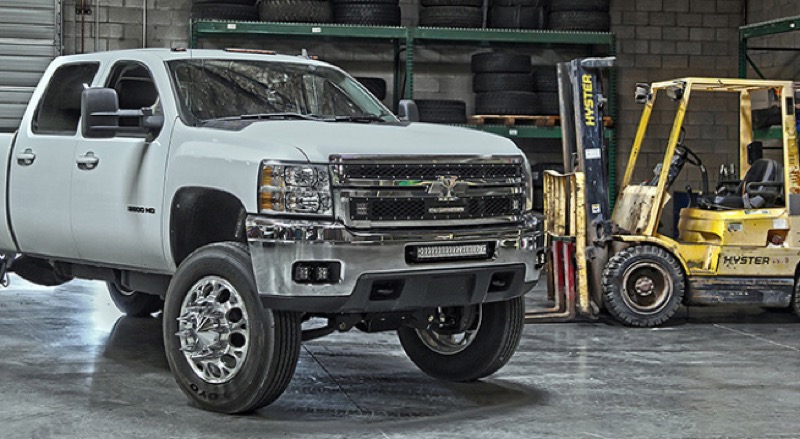 If you own a business or need to outfit a work vehicle with safety and warning lights, contact the lighting experts at California Car Sounds & Tint in Campbell. Our team has the tools, training and solutions to ensure that your vehicle will be clearly visible at a construction site, en route to an emergency or while maneuvering around the yard. We use only the highest-quality lighting solutions, so you know our upgrades will last for decades, reducing your total cost of ownership.
Safety and Emergency Lighting Upgrades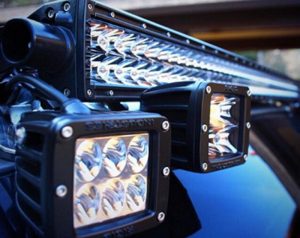 Whether you're a tow truck driver needing to outfit a new wrecker or are in charge of a fleet of service vehicles that need safety lighting, our team can deliver the products you need. From beacons and light bars to surface-mount pods and scene lights, we have high-efficiency, high-output options for every application. Our LED lights are not only more energy-efficient than conventional incandescent designs, but they are also more durable and smaller while producing more light.
We can provide LED work light solutions for service vehicles, tow trucks and wreckers or emergency vehicles. Ensuring that your staff is visible and safe while working is our top priority. If you need a PA system or sirens, we carry several options and can work with you to deliver a perfect solution that meets or exceeds SAE J1849 standards.
Custom Lighting System Design Experts
Our team can design a complete safety solution for your vehicle. If you need to equip a delivery van with an amber strobe or would like us to design a bespoke system for a tow vehicle with bumper, grille, roof and headache rack safety lighting and a full complement of work lights, we'd be happy to help. We also offer dash and visor light bars, strobe light modules for headlights and custom solutions for side-view mirrors.
We design every lighting solution so that it's easy to use. Whether we implement an off-the-shelf switch box or our team of technicians creates a custom solution for your vehicle, everything will be easily accessible and clearly labeled.
Expert Installation Services
Because our team specializes in vehicle enhancements, they know how to ensure that all wires and cables are run securely and that electrical connections are made in a way that will provide amazing reliability and performance. Whether its abrasion-resistant jacketing, weatherproof seals and connectors, custom power and fusing panels or heavy-duty water-resistant switches, we use only the best solution for each application. We use stainless steel fasteners to ensure that your vehicle will be serviceable in 10 or 15 years while continuing to look as if it just rolled out of our installation facility.
We can advise on and deliver multi-battery systems that will make sure your staff can start the vehicle, even after being at a scene or site for the entire day. Does your team need a 120-volt outlet to run tools or computers? Our premium power inverters keep sensitive electronics running with efficiency and stability so your staff can be productive.
While we're quoting your safety lighting system, ask us about window tint. If you or your employees spend your entire day in the truck, our UV-blocking window tint is a great upgrade to protect yourselves from sunburn and skin damage. We have almost-clear films that block 99% of the UV rays from the sun. Our window tint also helps keep the interior of the vehicle cool, making your staff more comfortable while easing the load on the air conditioning system to save you money.
Solutions for Every Industry
No matter what you or your staff drive, the safety and emergency lighting experts at California Car Sounds & Tint are ready to deliver. We invite you to drop by our store near San Jose and speak with one of our product specialists, give us a call or send our team an e-mail using our contact form for more information about any of our products or services.