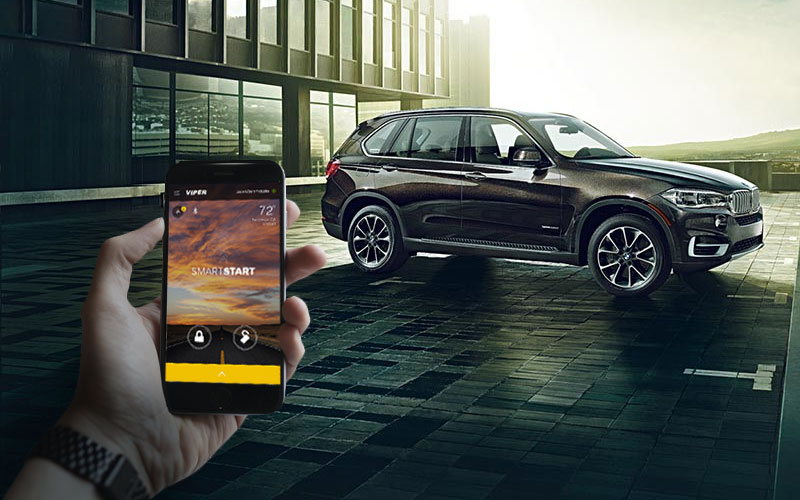 When it comes to remote starter and security systems, the Viper SmartStart system from California Car Sounds and Tint in Campbell provides nearly unlimited range. Using an app on your iPhone or Android phone, you can lock, unlock or remote start your car, truck or SUV from anywhere that you have cellular service. Let's take a close look at how this system works and why it's the ultimate control solution for your convenience system.
How Viper SmartStart Works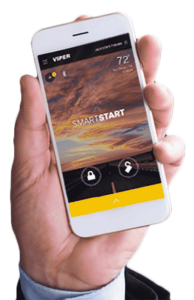 The SmartStart system comprises three components: a remote starter or security system, the SmartStart communication module and your smartphone. Let's say you want to remote start your vehicle while waiting for your luggage to arrive on the carousel at the airport. Open the application on your phone, and swipe up on the screen. The application will send your request to the SmartStart server using your cell phone's Internet data connection. The server authenticates your account, then forwards the command to the communication module in your car, once again using the cellular data network. The communication module tells the remote starter to start the car. While it seems complicated, the entire process takes two to three seconds.
After the engine has started, the system will reverse the process to let you know, right on the screen of your smartphone, that the car is running. SmartStart can control door locks, trunk release and two auxiliary outputs. If you have opted for a security system, you will receive an alert on your cell phone if the alarm is triggered.
Location-Based Functions
Viper offers two system options – one conventional cellular control system, and a second system that adds GPS-based location services. With the GPS system and the Premium service plan, you can determine your vehicle's location with the press of a single button in the app. You can also configure warnings for over-speed conditions and location-based warnings if the vehicle exits or enters a predefined area. Since the SmartStart system uses cellular communications to perform the functions you request, there is an annual fee associated with operating the system.
Works from Almost Anywhere
With SmartStart, you are always connected. From your desk at work or the beach in Cancun – as long as you have an Internet connection, you are good to go. If you are looking for a way to add a remote starter system to your vehicle and want effectively unlimited range or don't want to add a remote to your key chain, drop into California Car Sounds and Tint. We would be happy to demonstrate how the Viper SmartStart system works and explain all the options available for your vehicle. If you'd prefer, send us an E-MAIL and we'll get back to you as soon as possible.