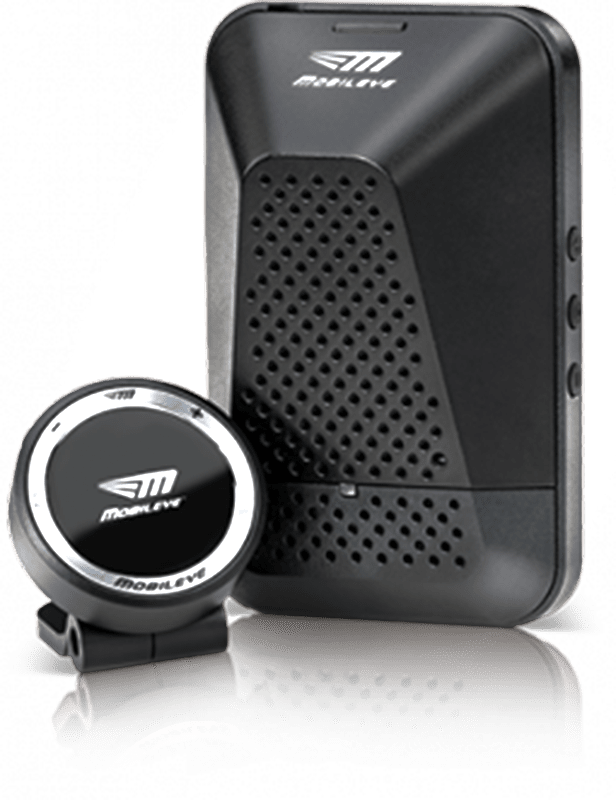 When it comes to collision avoidance technologies, nothing can rival the performance of the Mobileye ME630 from California Car Sounds and Tint in Campbell. Mobileye is the industry pioneer in optical Advanced Driver Assistance System development. The company was a key partner in the creating the Tesla Autopilot self-driving features. The ME630 provides consumers with the latest collision warning technologies.
Early Warnings for Safer Driving
The ME630 system includes a compact camera module that we mount at the top of your windshield. Additionally, there is an EyeWatch display that we can mount on or integrate into your dash. The ME630 provides Forward Collision, Pedestrian Collision, Lane Departure and Headway Monitoring warnings. The ME630 uses the same EyeQ image processing as the company's OEM safety solutions.
Forward Collision Warning
If the Mobileye ME630 detects that you are approaching a vehicle too quickly, it will provide a warning up to 2.7 seconds ahead of a potential accident. The display will flash a red car icon, and the system will emit a series of loud, high-pitched beeps to get your attention.
Pedestrian Collision Warning
When traveling under 31 mph during the day, the system will provide an alert to the driver if it detects that a pedestrian or cyclist may collide with the vehicle. A flashing red icon and a series of loud beeps alert to driving to the impending accident.
Lane Departure Warning System
The ME630 monitors lane markings, curbs and guardrails. It provides warnings if you are drifting out of your lane. When traveling at more than 40 mph, the system will provide a series of short beeps and flash a dashed white line on the display if you start to change lanes without using your turn signal. The system displays yellow solid lane indicators when it is unable to discern the edges of the road, or if you are below 40 mph.
Headway Monitoring and Warnings
Headway Monitoring is another way to state "following distance." The display will show a green car icon along with the distance (in seconds) you are behind the vehicle in front of you. If this gap reduces to less than 0.6 seconds (or a different value of your choice), you will hear a chime and the display will turn red. The Headway Monitoring function works above 19 mph.
Increase your Safety with the Mobileye ME630
If you are looking for the ultimate copilot for your daily commute, drop by California Car Sounds and Tint near San Jose and ask about the ME630. We'd be happy to provide you with details about the system and provide a quote to install one in your vehicle. For more information, give us a call at 408-378-0409 or send us an e-mail using our contact page.