If you are looking for a great speaker upgrade at a reasonable price, stop by California Car Sounds and Tint and check out the new Focal Flax Speakers. Designed by Focal in France, the Flax series offers component and coaxial speakers, as well as several subwoofer models. Read on to see what makes Flax sound the way they do!
Component Focal Flax Speakers
Designed for music enthusiasts, the Flax component speaker series include a 5.25-inch set, two 6.5-inch sets and a three-way set with a 6.5-inch woofer and a 3-inch midrange. All four sets feature Focal's proprietary Flax impregnated woofer cone for natural sound reproduction. Cast aluminum baskets, butyl rubber surrounds and premium external passive crossover networks with integrated tweeter output level adjustments round out the features.
All of the Flax full-range speaker sets use versions of the TNF Tweeter. This inverted-dome tweeter has an aluminum and magnesium dome design. It is powered by a 20mm neodymium magnet. Focal includes surface and flush-mounting options for all of the sets.
Flax Coaxial Speaker Solutions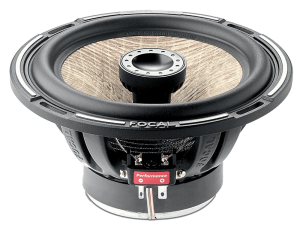 Designed on the same platform as the component speakers, the 5.25- and 6.5-inch Flax coaxial speakers use the same woofer and tweeter design, but arrange the tweeter on a post in the center of the woofer. This makes the installation efficient and reliable. The tweeter does not extend as far forward as previous products, so they are easier for us to install behind factory grilles.
Flax Subwoofer Options
The Flax series include the P 20 F 8-inch, P 25 F 10-inch and P 30 F 12-inch subwoofers. The subwoofers feature double-stacked ferrite magnets as well as stamped-steel baskets. Rubber surrounds, and a custom-tooled trim ring provide a perfect contrast against the Flax woofer cone. All the subwoofers have single 4-ohm voice coil windings and are compatible with compact sealed and vented enclosures. They provide deep and powerful bass response.
Experience Focal Flax Today
If you are looking for a fantastic upgrade, visit California Car Sounds and Tint today to audition the Focal Flax speakers and subwoofers from Focal. We would be happy to provide you with a quote to install them in your vehicle. For more information, send us an e-mail.