When it comes to custom-designed radar detection and laser defense systems, AL Priority from California Car Sounds and Tint in Campbell creates the best available. Based on an à la carte solution that we develop for the specific needs of each client and their vehicle, AL Priority systems are recognized worldwide for their performance and reliability.
Laser Defense, Custom Designed and Installed
Designed and built in Croatia by the inventor, AL Priority products have been on the market for more than 10 years. Currently in their second iteration, each system is based on a control module and a small remote control set that is easy to use and understand. After inspecting your vehicle and discussing your driving habits, we'll choose an optimum number of sensors to protect you against police lidar. We can install as many as six transceiver modules or four transceivers and two of the new high-power TX units.
Options Add Convenience and Versatility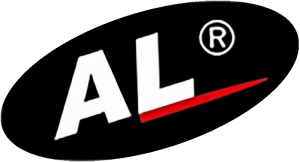 Marketed as a laser-based parking sensor system in Europe to get around lidar defense system laws, the AL Priority system offers a variety of features to enhance protection and convenience. Most popular is the Net Radar DSP module that monitors for X-, K- and Ka-band police radar. An extensive K-band filtering system prevents false alarms from lane departure warning and blind spot monitoring systems. The Net Radar DSP also works with MRCD systems. The optional GPS module works hand-in-hand with the Net Radar to eliminate false alarms from door sensors while driving in the city and is required when a TX Sensor is installed.
Another popular option is the HiFi package, which includes an under-dash speaker that adds voice alerts, voice menus and lidar identification. There's also an optional Bluetooth module that allows clients to connect their smartphone to the AL Priority system and use the ALP Connect app to configure, update and operate the system completely wirelessly.
Expert Installation and Configuration
Having a great radar detector and laser jamming system is one thing; having one that works well is even better. All custom-installed radar and laser systems require proper installation to perform their best. The technicians at California Car Sounds and Tint have the tools, training and experience to ensure that your investment works reliably and offers the best performance possible. Each sensor is positioned and aligned for long-range performance. All the control modules are mounted securely so that nothing will ever move as you drive. Finally, all the wiring is routed along factory wire channels and protected from damage to ensure that the system functions reliably for years and years.
Visit the Radar Detector and Lidar Jammer Experts at California Car Sounds and Tint
If you're shopping for a radar detector and are curious about combating police lidar systems, we invite you to visit California Car Sounds and Tint near San Jose. A member of our team will work with you to define your requirements for the system and provide you with a detailed, no-surprises quote to have one of our technicians perform the integration into your vehicle. If you can't visit the store, please give us a call or send our team an e-mail using our contact form for more information about AL Priority or any of our products or services.