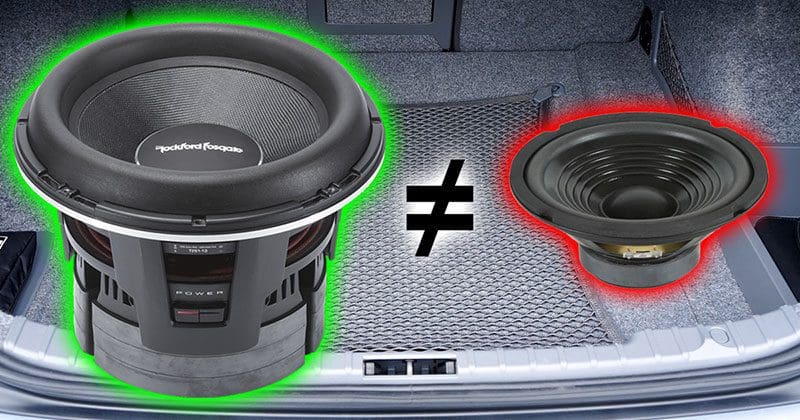 Every so often, someone asks if it's a good idea to upgrade their factory-installed stereo system by swapping out the original subwoofer with a new one. We aren't talking about building a new enclosure and adding a dedicated amplifier. They want to put a different 6-, 8- or 10-inch in the factory location and connect it to the OE amplifier. The answer to whether or not this is a good idea depends on a lot of variables. Let's dive in and analyze this in more detail.
Potential Issue One: Speaker Impedance
Many factory-installed subwoofers have non-standard impedances. The driver may have dual 1-ohm coils or a single half-ohm winding. Thankfully, there are hundreds of different subwoofers on the market. If your installer has the tools to check the original sub, a solution with the same impedance might be an option. One caveat is that if you've damaged the woofer and need a replacement, measuring the impedance might not be an option. You can't guess at this, and online resources like Mitchell1 ProDemand don't typically include specifications for the woofer impedance.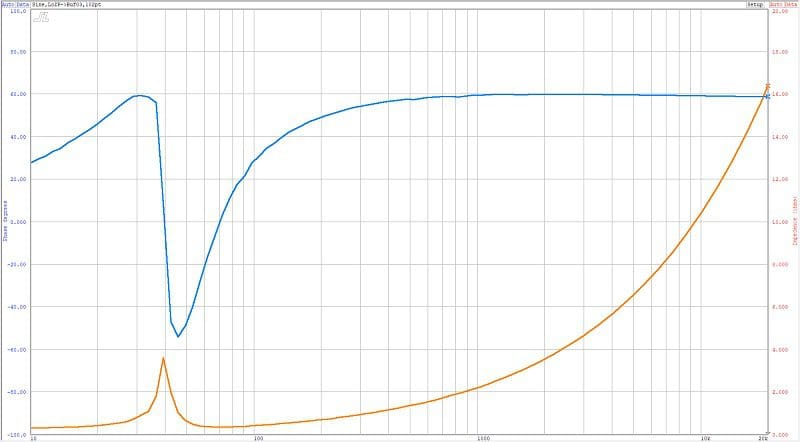 Potential Issue Two: Subwoofer Dimensions
There's always the question of "Will it fit?" Most aftermarket subwoofers are physically deeper than their factory-installed counterparts. This extra depth often results from a large magnet assembly and deeper baskets that allow for increased excursion. If there's a solution with the right impedance and there's enough depth in the enclosure, then your installer can move on to issues three and four.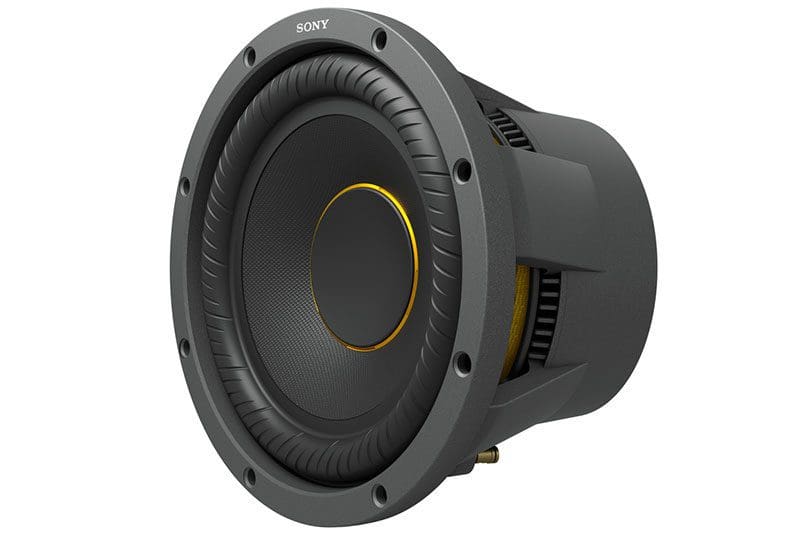 Potential Issue Three: Enclosure Design Parameters
For some unknown reason, many original equipment subwoofers are installed in small sealed enclosures. Perhaps the reduced physical size of the enclosure helps to save weight in the vehicle – a crucial consideration for vehicle manufacturers. A vented enclosure would offer better efficiency and more extension. Nevertheless, the enclosures are what they are. If you plan to replace the speaker used in the enclosure, your installer needs to calculate the volume or design of the enclosure and verify that the proposed replacement will work in that space.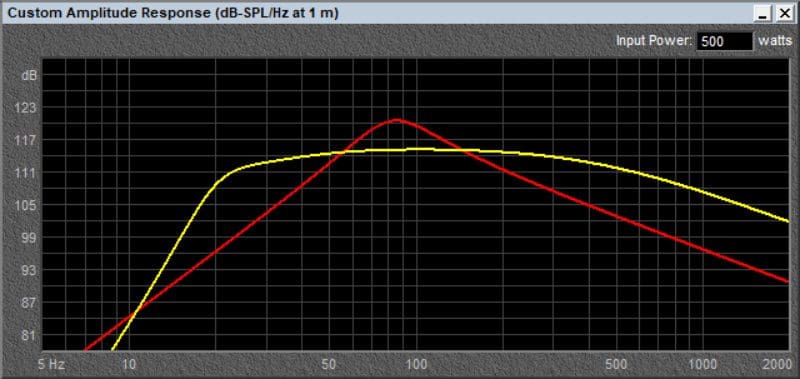 Potential Issue Four: Frequency Response and Efficiency
Though a bit of a generalization, most aftermarket subwoofers are designed to provide good low-frequency extension and do so by sacrificing some upper-bass output or overall efficiency. Suppose your installer were to find a woofer of the correct impedance that would fit and work with the provided enclosure. In that case, there's the risk that the output characteristics of the new driver may not blend with the rest of the speakers in the audio system. Sure, you might increase your output by a few decibels at 40 or 45 Hz, but the system might have a dip in the response at 70 or 80 Hz where it blends with the speakers reproducing midbass frequencies. It's far more likely that an aftermarket woofer will be less efficient and will need a dedicated amplifier to reach the same output level. You'll get more deep bass, but you'll need more power.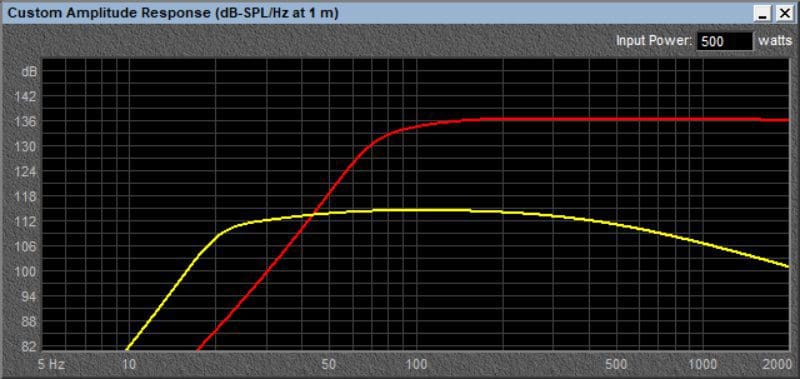 How To Upgrade an Audio System with a Factory-installed Subwoofer
If you want to be guaranteed that the money you'll invest will be worthwhile, then you need to include an amplifier and preferably some sort of equalization solution with your upgraded subwoofer. Assuming the sub you have in mind will fit and perform well in the enclosure, the new amplifier will let your installer adjust the bass level to suit your listening preferences. The equalizer for the subwoofer can then be used to compensate for frequency response in the audio signal produced by the factory amplifier or variations in output from the new driver you've chosen.
It may be simpler to use a different enclosure. The odds are good that the optimized design of a vented enclosure of the correct volume and tuning frequency will result in much deeper and more accurate bass production.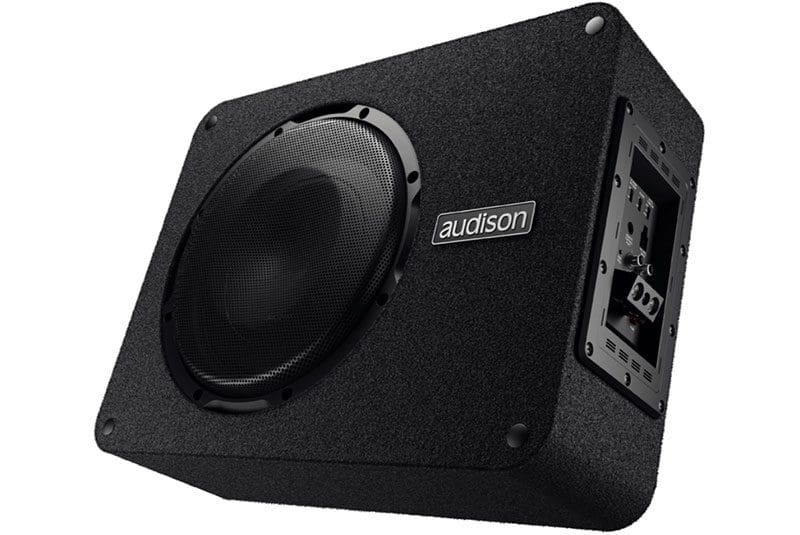 Drop by your local specialty mobile enhancement retailer today to find out how you can upgrade the subwoofer in your car, truck or SUV. If space is at a premium, they may be able to use a factory-installed subwoofer enclosure or construct a new enclosure that fits into the same space.
This article is written and produced by the team at www.BestCarAudio.com. Reproduction or use of any kind is prohibited without the express written permission of 1sixty8 media.