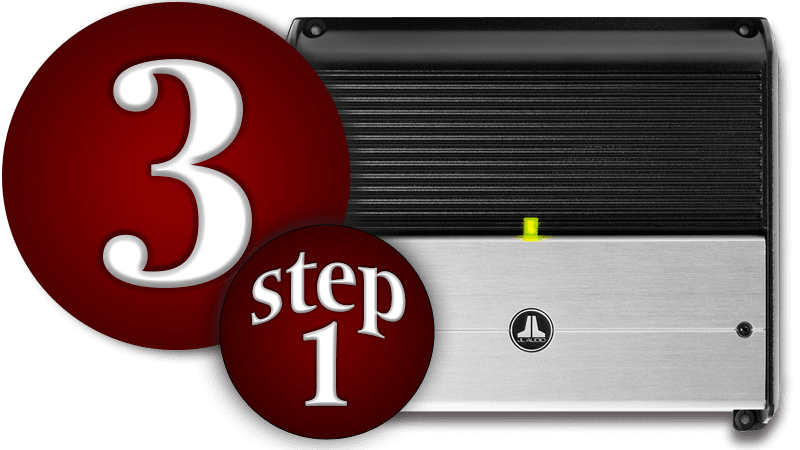 When it comes to improving the sound of your car stereo, the first step is to upgrade your amplifiers with the help of California Car Sounds and Tint in Campbell, California. This article is the first of three in a series that outlines a three-step process to dramatically improve the performance of any mobile entertainment system. We'll explain what upgrades we recommend and why they will improve the sound of your mobile audio system. The first stage is to add an amplifier and a digital signal processor.
Why Do I Need New Amplifiers?
You may not specifically need a new amplifier, but upgrading your system with a digital signal processor and a new amp or an amplifier with an integrated processor enables us to fine-tune every aspect of your mobile audio system. We can use the equalizer in the processor to smooth or alter the frequency response of each channel. If your dash speakers are too harsh, or you're not getting enough mid-bass from the door speakers or the midrange seems to lack detail, we can fine-tune the system for your listening preferences.
Amplifier and Processor Options
We carry amplifiers from AudioControl, JL Audio and Mosconi that have integrated digital signal processors. We also offer stand-alone processors from these companies that will work with any aftermarket amplifier. The benefits of choosing an amp with an integrated processor are less installation time and no extra interconnect cables. Frankly, these amps also save space, making the system easier to install.
Expert Installation Services
Our team of technicians does more than just wire your amp into your car. They integrate it both electrically and cosmetically into the vehicle. They will choose a mounting location that doesn't affect the operation of the vehicle or interfere with your ability to carry cargo. All the wiring we run is protected with automotive-grade cloth and fleece tapes to match the treatment on factory wire harnesses. Finally, we solder all the electrical connections in a way that ensures that they are secure and reliable.
Accurate Audio System Tuning is Crucial
The process we use to tune the signal processors we install is the magic that brings out the detail and realism in your music. In reality, it isn't magic at all. Our technicians have a set regimen that they use in combination with our acoustical test equipment to deliver predictable results quickly and reliably. We've invested a lot of time in developing the process, but we know our clients deserve the best possible performance from their upgrades. We have a real-time audio analyzer that allows us to measure the output of each speaker and how it interacts with the listening environment. Once the system is tuned, we finish the process with a quick listening session to ensure everything is dialed-in perfectly.
Take Your Audio System to the Next Level at California Car Sounds and Tint
When it's time to upgrade your mobile audio system, drop by California Car Sounds and Tint near San Jose and ask about the installation of an amplifier with an integrated digital signal processor. We'd be happy to demonstrate the dramatic improvement this will make to your music and provide you with a free quote for enhancing the system in your vehicle. For more information or to schedule a consultation, give us a call or send an e-mail using our contact page.